SUPPLY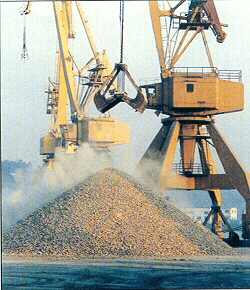 LOADING IN THE PORT
Our products are supplied as ordered. In bulk, in big-bag, or in sacks by the pallet. Our grain selection tower allow us to supply each client with the different products we offer according to his individual needs.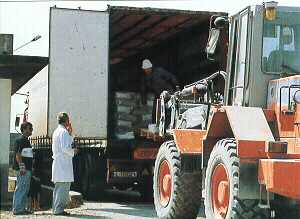 MATERIAL SACKED-UP AND LOADED PALLETS
In order to obtain more information about our firm you can contact us through our e-mail or you can visit our Feedback page.