HISTORY
Ever since its establishment in the 1950īs, ARCICHAMOTAS has worked in the extraction and the processing of kaolin.
The group of companies is made up of 80 mining leases with estimated reserves amounting to some 100 million tonnes of kaolin represents 90% of the total of reserves of this quality, unique in Europe. It also has a roasting, grading and crushing plant which is equipped with both atomic absorption system and classic method British Chemical Standard laboratories.
ARCICHAMOTAS, is currently the sector leader in mining non-ferrous minerals in Spain, capable of meeting any commercial requirements.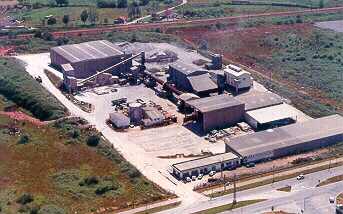 TRANSFORMATION PLANT
In order to obtain more information about our firm you can contact us through our e-mail or you can visit our Feedback page.